Our Vision
To Be The Essential Resource for Our Members
Increase Visibilty
Expand All
Ohio Bureau of Worker's Compensation Savings Programs
Expand All
Group Rating and Retro Programs
Real Results - Real Savings
The Orrville Area Chamber of Commerce endorses CareWorks Comp because they help employers maximize their premium savings.  CareWorks Comp analyzes each employer's unique claim and premium history to find the highest level of savings in all available workers' compensation programs.
Why CareWorks Comp
PARTNER IN CONTROLLING COSTS
CareWorks Comp saves employers millions of dollars each year, becoming a lasting partner and providing a comprehensive cost management approach.
They are committed to understanding our members' challenges and to delivering claims excellence and providing quality, sound decision making and consistency.
CareWorks Comp helps employers determine the best rating or discount program available, whether it's group rating, BWC deductible, 100% EM Cap or any other BWC program available, helping you identify, evaluate and reduce your business risks to achieve premium discounts and refunds.
START SAVING NOW!
For a no-cost, no-obligation analysis of your potential savings, please complete our online "Temporary Authorization to Review Information Form" at www.careworks.com/groupratingapplication/orrville
Member Programs
GROUP RATING
Nearly 100,000 Ohio employers are currently participating in group rating.
CareWorks Comp is the only group rating program endorsed by the Orrville Area Chamber of Commerce.
On average, for every dollar spent on fees, clients saved $11 in premium, a 100% return on investment.
GROUP RETROSPECTIVE RATING
Rebates are based on the results of employer's workplace safety and cost control efforts.
CareWorks Comp has created two tiers with different projected savings levels for each industry group.
CareWorks Comp group retrospective programs have returned $335 million in premium refunds.
UNEMPLOYMENT COMPENSATION
CareWorks Comp's comprehensive unemployment compensation program delivers unique, customized solutions to help employers reduce and control their unemployment taxes.
Contact Us
Robert Nicoll, Program Manager
p. 800.837.3200, ext 58595
e. robert.nicoll@careworkscomp.com
Safety Education
Orrville Area Safety Council
The Orrville Area Safety Council's mission is to be an effective safety resource for the employers. We accomplish this mission by providing the latest in safety and health information through experienced professionals conducting interactive workshops and drawing on the experiences and best management practices of member employers. Participation in this monthly lunch and learn program can earn your business 2% - 4% discount on your workers compensation premium.  Participants are also eligible for safety award recognition from the Ohio Bureau of Workers Compensation.
Sponsored by the Orrville Area Chamber of Commerce in cooperation with the Ohio Bureau of Workers Compensation Division of Safety and Hygiene.
Cost Saving Programs
Expand All
Office Supplies
STAPLES
Exclusive access to national contract pricing, thanks to your Orrville Area Chamber of Commerce membership!
Harness the group buying power of Chamber members nationwide and access pricing typically available for companies with over $1M in purchasing power. You can save across product lines, from technology to furniture, even managed print and janitorial programs. No more working with 10 different vendors or driving all over the city to purchase your supplies – save big by consolidating your purchasing into one easy process!
Accounting and Payroll
Patriot Software
Accounting and Payroll — Discount!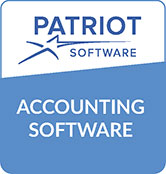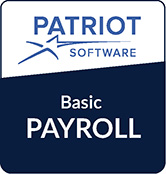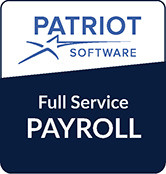 Orrville Area Chamber of Commerce welcomes Patriot Software to our list of Approved Vendors! This relationship provides our customers with a 2-month free trial, plus an ongoing discount of 10% on all of Patriot's software and services for two years.
Accounting Software
Simple Accounting
Free support
Unlimited payments to vendors
Create and print unlimited 1099 and 1096s
Vendor and 1099 Reports
Track your expenses, income, and money
Create invoices
Record payments
Track unpaid invoices
Track bank deposits and withdrawals
Basic Payroll
Run payroll in 3 simple steps.
You enter your work hours online
You deposit and file your payroll taxes yourself
Free employee portal
Free setup and support
Free direct deposit
Free 60-day trial
Unlimited number of payroll runs
Full Service Payroll
You enter the hours, Patriot does the rest.
You enter employees work hours online
Patriot verifies your payroll taxes are withheld and deposited
Patriot files your federal, state, and local payroll tax returns
Free employee portal
Free setup and support
Free direct deposit
Free 60-day trial
Unlimited number of payroll runs

Orrville Area Chamber of Commerce is an Affinity Partner with Patriot Software. Our customers are entitled to receive discounts and free support on all of Patriot's software offerings.
If you have questions or need help, simply call Patriot Software's USA-based support team, toll free at 877.968.7147.
IT Managed Services
ServerSim
Affordable IT Solutions scaled to your business.
ServerSIM offers nationwide, complete Information Technology (IT) Solutions and Services designed to match the needs of Businesses and Individuals at a competitive, flat monthly rate.
ServerSIM is a Full Service IT Management Team with 28 years experience, designed to either support your internal staff or manage 100% of your IT needs without an In-House IT staff, allowing you to focus on what's important; growing your business!
Merchant Services
Credit Card Processing
PNC Merchant Services provides exclusive credit card processing and online payment options to Chamber members.
Group Health Insurance
Expand All
Chamber Saver Discount
Anthem Blue Cross, Blue Shield
The Orrville Area Chamber is a member of NOACC and is pleased to be able to extend the Anthem Health Benefit to our members. 
Savings on Health Insurance for 2-50 Employer Groups. Along with the cost savings, businesses get access to comprehensive care and quality providers in a wide network.
Links and Videos Below
Prescription Savings Card
ApproRx
The FREE ApproRx prescription savings card provides you access to the absolute lowest price on your prescriptions; the lesser of the ApproRx discounted price, your insurance copayment or the pharmacy cash price.
Save on your generic and brand prescriptions if you are uninsured or even if you have insurance or another program!
ApproRx will not charge you membership fees or collect your personal information.
Business Toolkit
Expand All
Small Business & Start Up Resources